Overview
A leading entity operating in the MENA region, LITAT Group, has offices in four countries and boasts more than 25 years of remarkable experience developing successful businesses from scratch and revamping existing facilities to optimize their performance and achieve their potential.
Today, LITAT develops and manages steel complexes and steel trading operations, ports and logistic businesses, in addition to agribusiness projects. Since our inception in 1992, we have quality-based management to better serve our partners. With our visionary management and commitment to continual improvement, we bring successful projects to life. With over 3,000 motivated employees, we help businesses move forward and strive to give back to the community by enriching the socio-economic climate of the countries we operate in.
Vision
LITAT's vision is to further evolve into a major investment and project development group with a focus on the Middle East, Africa, and the GCC.
Mission
LITAT aims to lead the commodities, sourcing and servicing industries in the region. We will achieve this by delivering unequalled excellence at each stage of the supply chain. This is why we strive to maintain a high standard of social accountability and to constantly develop the skills and well-being of our team.
Chairman's Statement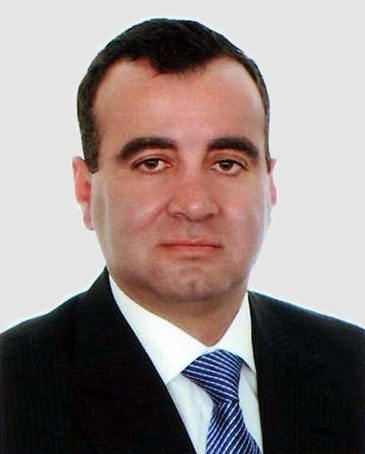 Leading a successful group that motivates employees to continually reach new heights of performance is a humbling experience and is also a source of pride. Our team sets LITAT up for success no matter what markets we venture into or circumstances we face. And our top management in turn pledges to anchor our decision-making process in action that strengthens our group, creates sustainable value for our stakeholders, and positively impacts our communities.
Since our establishment years ago, we've made outstanding progress, especially in the steel industry by evolving from a trading company into an integrated steel complex. And our vision and drive don't stop here. At LITAT we always challenge ourselves to diversify our investments and enter new industries. This is why today we develop and manage steel complexes and steel trading operations, ports and logistic businesses, in addition to agribusiness projects. Since predicting what the world will be like in ten or twenty years is challenging even for the most forward thinking and insightful firms, we focus on laying the foundation for a solid operating platform that can sustain growth even in uncertain circumstances.
We will never lose sight of our long-term vision to manage and deliver sustainable solutions and to become a conglomerate group working in multi-industries. In fact, over the course of the next five years, LITAT's professional team intends to reach a number of objectives and targets in steel, agribusiness or other industries.
In conjunction with this, LITAT will continue to increase employee autonomy and engagement; provide quality corporate social services; implement proven quality and management practices; improve our products; and create opportunities for partnerships. Our strong commitment to actively promoting environmental sustainability, equality, and corporate social responsibilities is ongoing too.

I would like to thank our board of directors, employees, funding sources, community supporters, and stakeholders for their dedication to LITAT. Your recognition and support reflects an appreciation for our commitment to reaching high level of sustainability performance in regional and international markets.
Our people will continue to maintain LITAT's legacy of trust and to be the driving force behind our success and growth.

Sincerely yours,
Rafic Daou
LITAT is built on a solid history. Since day one, we have been focused on excellence. Every single milestone is testament to our effectively addressing our esteemed partners' needs, providing the market with quality products and solutions through our companies, and having a keen eye for business opportunities.
1992 - 2001

LITAT was launched and rapidly grew into a major regional player in the steel industry, trading at 2.5 MT per annum

2002

LITAT grew from strength to strength. We set up a steel procurement company with offices in two strategic Ukrainian cities in addition to a forwarding service company. We also acquired and developed a port terminal in Ukraine. Within just a few years, LITAT had transformed it from a minor handler of 350,000 MT of steel per annum into a thriving terminal with 170,000 ton grain silos and the capacity to handle 3 million MT of steel and grain per annum. We accordingly acquired a significant ship repair and building facility next to the port terminal.

2006

This year saw LITAT sell the port terminal and Marine Industrial Complex for strategic reasons (after it successfully reached a handling capacity of 5,000,000 MT per annum). Because of the group's sustainable economic growth in main target markets (Middle East and North Africa), we rose to the challenge of acquiring the Suez Steel Company, a melt shop in Egypt. It was transformed into an integrated steel complex with a capacity of 2,000,000 MT per annum by 2013.

2007

LITAT acquired Misr National Steel, an Egyptian steel rolling mill with an annual production capacity of 360,000 MT of rebars plus the Egyptian Company for Iron and Steel Products (Al Masriyah for Steel Products), an Egyptian steel rolling mill with an annual production capacity of 250,000 MT of rebars.

2008

Given our substantial growth, we established Solb Misr, a holding company for all our acquired Egyptian plants. We also began transforming our plants into an integrated steel complex.

2009

Our successful track record paved the way for two key expansion projects at the Suez Steel Company: the Rolling Mill I (with a capacity of 480,000 MT) and the revamping of the existing Steel Making Plant (which increased the total nominal production capacity of SSC from 600,000 MT per annum to 800,000 MT per annum).

2011

With ever soaring demand, the Suez Steel Company was part of yet another expansion project: Rolling Mill II with a capacity of 450,000 MT per annum.

2013

Growth continued and the Suez Steel Company expanded even further to incorporate a Direct Reduction Plant and Steel Making Plant II. This drove the ultimate production capacity to 2,000,000 MT of steel per annum.

2016

Strategically sold Misr National Steel Company. Partnered with the National Service Projects Organization.

2019

Once again, Suez Steel Company expanded by building Rolling Mill III with a capacity of 1,400,000 MT per annum.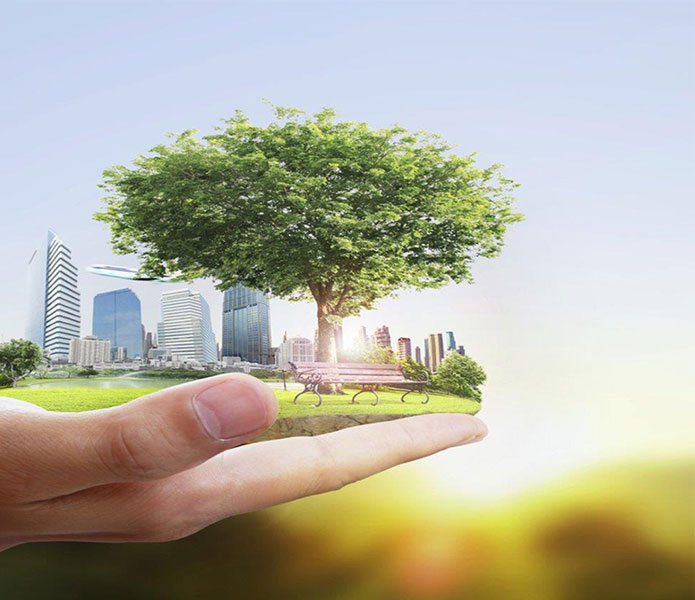 We Define Sustainability to be Achieving Economic Performance Based on Social Responsibilities:
LITAT does not compromise when it comes to the health and safety of employees. Adequate quality and safety management systems are implemented in full compliance with international standards and practices.

LITAT, through Solb Misr in the Suez area of Egypt, uses top notch technology to ensure environmental protection mainly through recycled steel use, energy savings and air protection. Solb Misr has also built plants with the sole aim to eliminate any sources of potential environmental harm. The company focuses on eliminating the adverse impact of steel production on the environment. Solb Misr has even taken the necessary steps to implement additional air protection processes and equipment, including dust collection systems and high efficiency burners.
Ethical Values and Behavioral Standards are Upheld & Developed by All Employees:
LITAT's current success and sustainability long into the future is founded on each team member embodying our values and working with ethics and responsibility.
HONESTY & TRUSTWORTHINESS

Honest dealings, transparency, and client relationships built on trust typify our work culture.

INTEGRITY

Our team is defined by personal integrity. Everyone stands by their convictions, doing what is right.

RESPECT FOR OTHERS

Each and every individual we interact with is treated with respect, dignity, and equality regardless of gender, race, or nationality.

REPUTATION AND MORALE

Together we protect and build the group's outstanding reputation and our own professional recognition.

LOYALTY & CONFIDENTIALITY

Fidelity and loyalty to the group are hallmarks because we invest in our people and all information is kept confidential as we respect privacy.

DEDICATION

Working as one team, everyone is dedicated to meeting the group's objectives while reducing business risks and minimizing any impact on health, safety, and environment.

COMMITMENT TO EXCELLENCE

The pursuit of excellence is engrained in our performance and daily work duties. Well informed and prepared, all our professionals strive to enhance their expertise and to stay up-to-date on the latest trends and developments in their fields.