Collaborating with a trustworthy and experienced partner throughout the life of a project development certainly rewards into a successful investment. LITAT Group has extensively provided thorough expertise for turnkey projects particularly in services from concept development till commissioning.

LITAT mission is to deliver all the services at highest quality standards, within budget and on time. We manage Greenfield and Brownfield projects including:
Strategy
Development

Project Development
Concept within
strategic framework

Feasibility
study

Project
Financing

Engineering

Procurement

Construction &
Supervision

Commissioning

Operation Audit

Transfer and deliver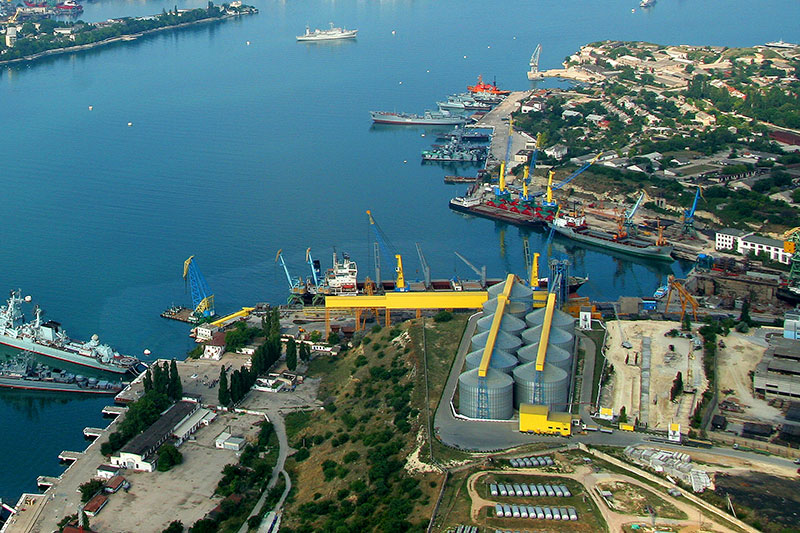 Our expertise started in 2002 with a brownfield project. We developed a port terminal in Ukraine. In just a few years, LITAT transformed it from a minor handler of 350,000 MT of steel per annum into a thriving terminal with 170,000 MT grain silos and the capacity to handle 5 million MT of steel and grain per annum. In 2004, LITAT built a Grain Terminal with annual capacity of 2 million ton.
LITAT successfully constructed and managed the following:
A 400 m quay with a 17m draft depth, with the necessary upgrading of the port's infrastructure and equipment to handle bulk shipments.
100,000 MT grain silo complex that can service 2 million MT of grain per year.
250,000 MT steel open storage area that can potentially service 2 million MT per year.
2 berths servicing ships with a maximum length of 250 meters, water displacement of 85,000 tons, and maximum drafts of 9.75 and 12,70 meters respectively.
23 cranes and 1 floating pontoon securing a loading/unloading capacity of 20,000 MT of Steel per day per vessel and 20,000 MT of Grain per day per vessel.
The terminal reached a capacity of 5 million tons. In 2006, LITAT strategically sold the port terminal and related investments.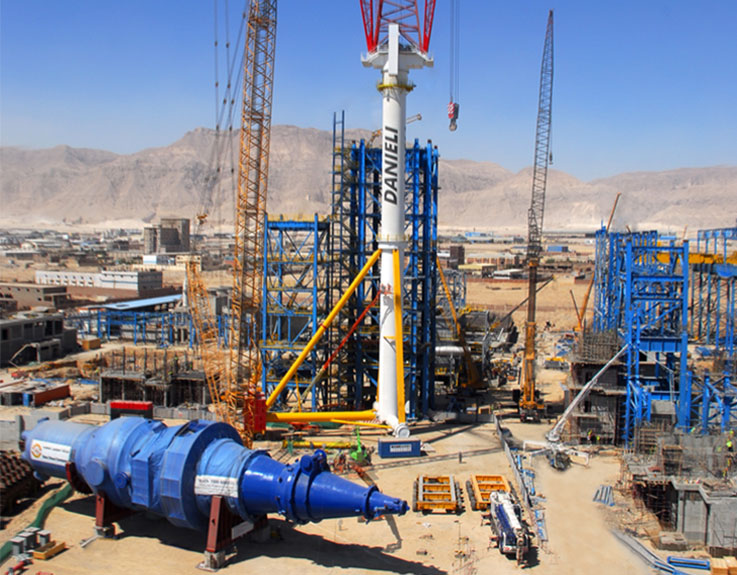 LITAT expertise continued in Egypt in 2006 with another turnkey project by transforming a 0.6 million MT steel melt shop into a 2 million MT integrated steel complex including the world largest Direct Reduction Plant(DRP), 2 steel melt shops and 3 rolling mills.
In 2009, LITAT commissioned two projects:
Rolling Mill I with a capacity of 0.48 million MT per annum
Revamp of Steel Melt shop I with a capacity increase from 0.6 million MT to 0.8 million MT per annum
In 2011, LITAT commissioned:
Rolling Mill II with a production capacity of 0.45 million MT per annum
In 2013, LITAT commissioned two projects:
Steel Melt shop II with a capacity of 1.2 million MT per annum
Direct Reduction Plant with a capacity of 1.95 million MT per annum
In June 2017, LITAT signed another turnkey project in Egypt for a full –fledged development of a Rolling Mill (RM3) for a capacity of 1.4 million MT per annum from conceptual design, feasibility plan, engineering, financing and construction.

LITAT delivered the project in Q1-2019
Given the manifested growth and importance of project development in the group's activities during the last years triggered by LITAT's vision to further expand this industry segment that was built on its solid expertise, LITAT management has decided to establish a dedicated entity aiming at specifically serving this purpose.

EGAT, owned by LITAT Group's main shareholder, now manages and administers LITAT project development portfolio and solely focuses on developing new turnkey investments.
In line with that, several projects at present in pipeline will in the very near future come to light.