A leading group specialized in steel manufacturing, trade and logistics, LITAT brings excellence to the MENA region and the Egyptian market. Committed to continual development, we are known for creating opportunities within the steel business.
LITAT is more than the culmination of numerous historical milestones including the promotion of an extensive supply platform for steel products, maritime logistics, and the acquisition of Suez Steel Co. (SSC) in Egypt. We are a visionary group behind exceptional steel solutions including steel production in Egypt, product sourcing (via our procurement offices in Ukraine), merchandise forwarding (through our own forwarding companies), and shipping (using our operated vessels). We're about offering you a complete package of services helping you achieve business success.
Trading

LITAT's history of steel trading excellence began in early 1992 through International Transit SAL Offshore.

Today we trade around 3 million MT of steel per year. These numbers speak for themselves, making LITAT an undisputed key player in the business. Our steel trading force mainly involves billets, rebar, slabs and several other items and encompasses around 30 countries in the Middle East and North Africa.

Production

Solb Misr is an Egyptian steel group that produces semi-finished, finished, and downstream steel that meet international standards, in addition to a wide range of quality steel by-products. The group operates through Suez Steel Company, an integrated steel complex that produces steel from raw material.

With a Direct Reduction Plant, 2 melting shops, and 3 rolling mills, all located in the Suez area, Solb Misr boasts a total nominal capacity of 2.3 million MT of steel per year.

By collaborating with top-notch equipment and raw material suppliers, Solb Misr offers infallible quality to customers. Solb Misr knows that steel is a fast-moving industry and this is why it established a policy tied to ongoing investment in its plants and human resources to ensure that its capabilities evolve with market demands. Such commitment to improvement has made Solb Misr the go-to steel supplier for local and regional clients. Today, Solb Misr has earned a reputation for being a company of dedicated professionals committed to quality products, efficient processes, and continuous development.



Watch video Visit Website
Solb Misr has also erected plants which sole aim is to eliminate any potential environmental harm. The company deploys serious efforts towards eliminating the adverse impact of steel production on the environment. Solb Misr has taken the necessary steps to implement additional air protection processes and equipment, including dust collection systems and high efficiency burners.
Sewage Water R.O. Treatment Plant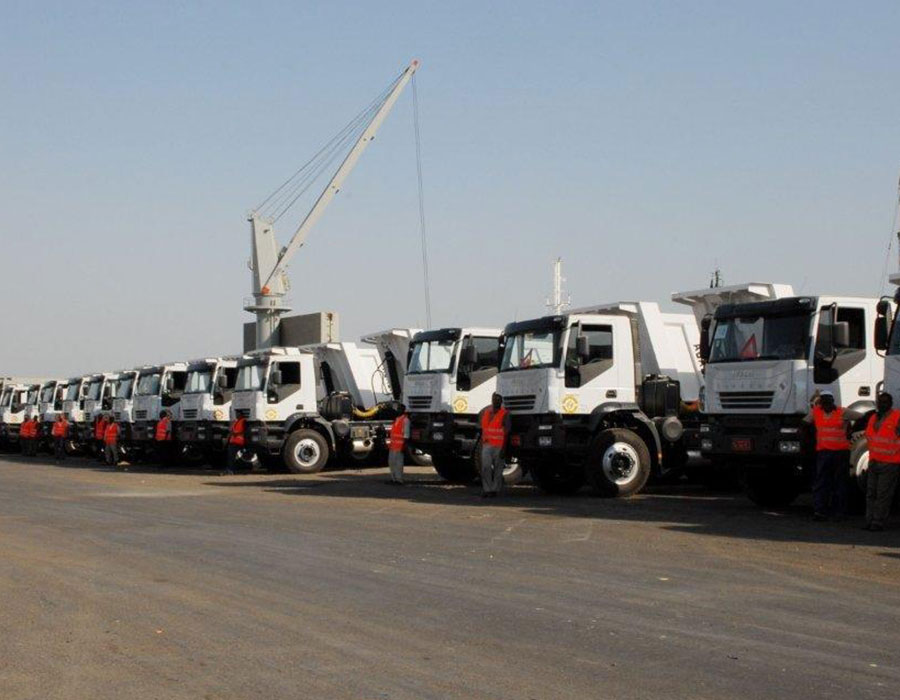 Logistics and Ports
LITAT goes beyond developing and managing steel complexes, steel trading operations, and agribusiness trading. To deliver reliability and comprehensive services, LITAT is involved in logistics and port management via its own companies.
An importer of raw material (including 3 million MT of iron ore per year) and an exporter of semi-finished or finished products such as billets and d-bars, Suez Steel Company (SSC) is located on a vast site spanning 1,985,000 sqm, just 10 km south of Suez on Red Seas Bay. This strategic setting and the close proximity to the ports of Adabeya and Damietta give SSC direct access to the seaways that connect it to key suppliers and clients. With exclusive use of berth N.4 at Adabeya port since 2009 and state-of-the-art equipment such as Gottwald cranes that can unload 23-25 tons per cycle, SSC professionally handles high levels of supply and demand.
Send us a message
We are committed to constantly evolving & improving our processes for handling our customers' needs.
Contact Us